Patrick Kane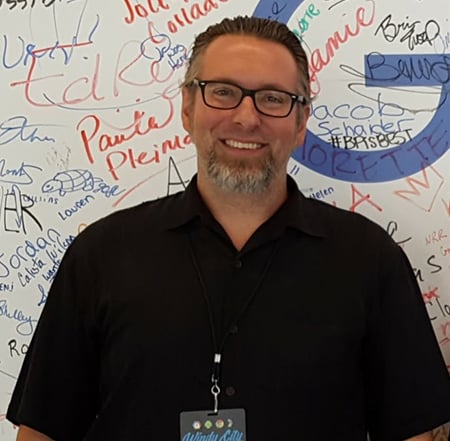 "To see my students succeed and to see them progress – that is the best. I love it, my students are awesome." – Patrick Kane
Patrick Kane is currently the infrastructure manager at the Metropolitan Water Reclamation District of Greater Chicago, where he manages the district's technology environment. A Triton College and DePaul University alumnus, Kane returned to Triton in a teaching capacity five years ago.
Kane prides himself on interacting with his students and understanding their learning needs. He uses polls, online chats and classroom discussions to assess how to best support his students. He also stresses the importance of effective communication to succeed in the professional workplace environment.
"You need to be a good communicator and know how to explain information to people. Use email as an accountability tool. Follow up after meetings with an email and list out action items – and that is key for any industry not just IT," Kane said.
He also advises the Triton College Computing Society – the college's computer club.
"You don't have to be a 'super computer' person to be in the club. You can be from any educational background. I encourage students to get involved on campus beyond the classroom because it is going to make you a better technical person," Kane said.
Kane also played an integral role on the Blackboard Help Committee when the college continued the spring semester entirely online following the campus closure due to the global coronavirus pandemic.