Bill Nedrow
Quality Faculty and Staff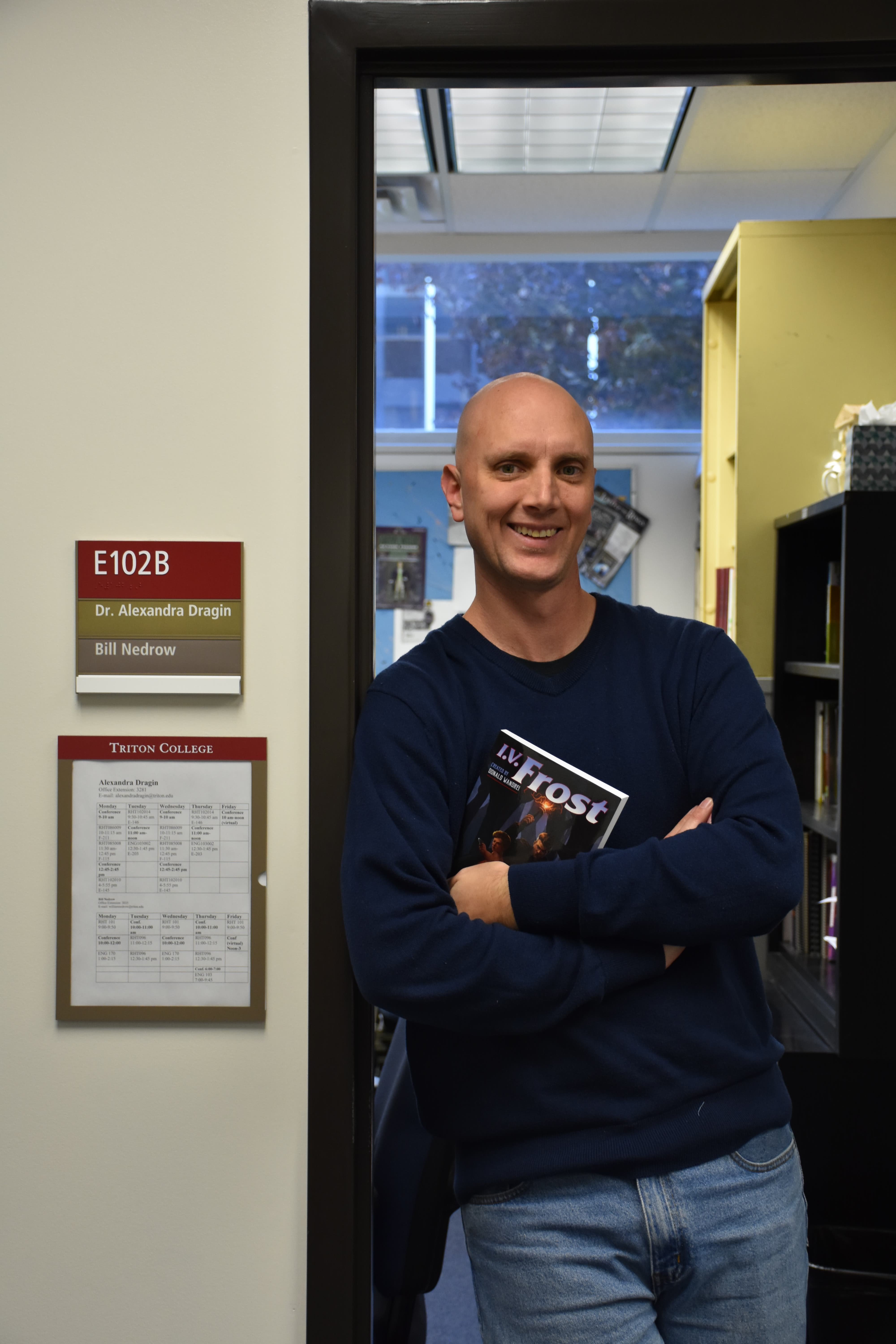 Bill Nedrow has always loved the written word. The self-proclaimed 'literature nerd' who has taught English and rhetoric classes at Triton College since 1999 is also an accomplished novelist. He has authored four novels (Kindle World) based on the G.I. Joe® action figure series, in which he incorporates real-world scenarios based on military history. One of the characters he created in his novels, Stiletto, was made into a figure following a Kindle World's Fan Poll.
Nedrow says his own experiences as an author have positively influenced his approach to mentoring his students as he guides them in improving their writing skills.
"It's given me a chance to empathize with my students," he says. "For years I've emphasized proof reading and drafting and through this experience I had to re-learn some of those things myself."
Along with the G.I. Joe series, Nedrow has branched out with his latest novel I.V. Frost: Tales of Mystery and Scientific Detection, (Moonstone Press), which is set to be released in June 2017. "Frost" is a 1920s era pulp character that he describes as "a cross between Batman and Sherlock Holmes."
When he's not teaching or writing, Nedrow stays busy by spending time with his wife, Colleen, and four children, William, Payton, Halas and Gavin.