Jerome J. Drosos School of Culinary Arts
Outstanding Programs & Services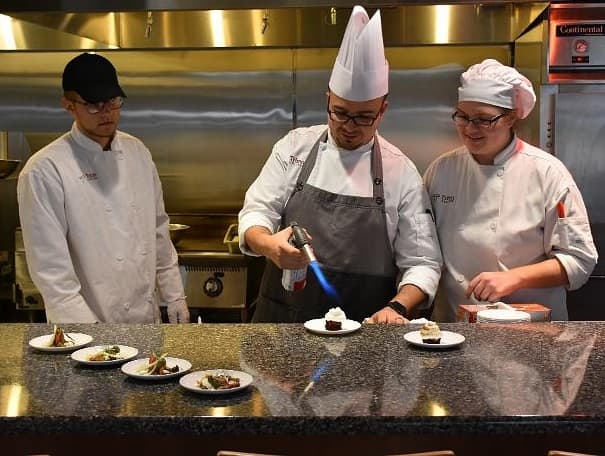 Triton College's Jerome J. Drosos School of Culinary Arts is one of the longest-standing culinary training programs in the Chicagoland area, churning out general managers, executive chefs and other successful hospitality professionals since the early 1970s. The reason for the program's longevity is simple – Quality.
Students enrolled in the Culinary Program can specialize in restaurant management, hotel/motel management, culinary arts or baking and pastry. Several fast-track certificate programs are also available, including beverage management.
Classes ranging from food sanitation and safety, hospitality marketing and menu writing, as well as various food preparation courses are taught in Triton's state-of-the-art facilities which include a recently renovated bakery and demonstration bistro, as well as a full-service dining room, Café 64.
The foundation of the Hospitality Program's success lies in the expertise of its more than two dozen faculty members. Students hone their craft under the guidance of respected professionals with a wide-range of industry experience.
For students wishing to pursue further education after graduating from Triton, articulation agreements allow credits to easily transfer to several four-year colleges throughout the region including Robert Morris University, Southern Illinois University Carbondale, Roosevelt University and Kendall College.