School of Continuing Education
Outstanding Programs & Services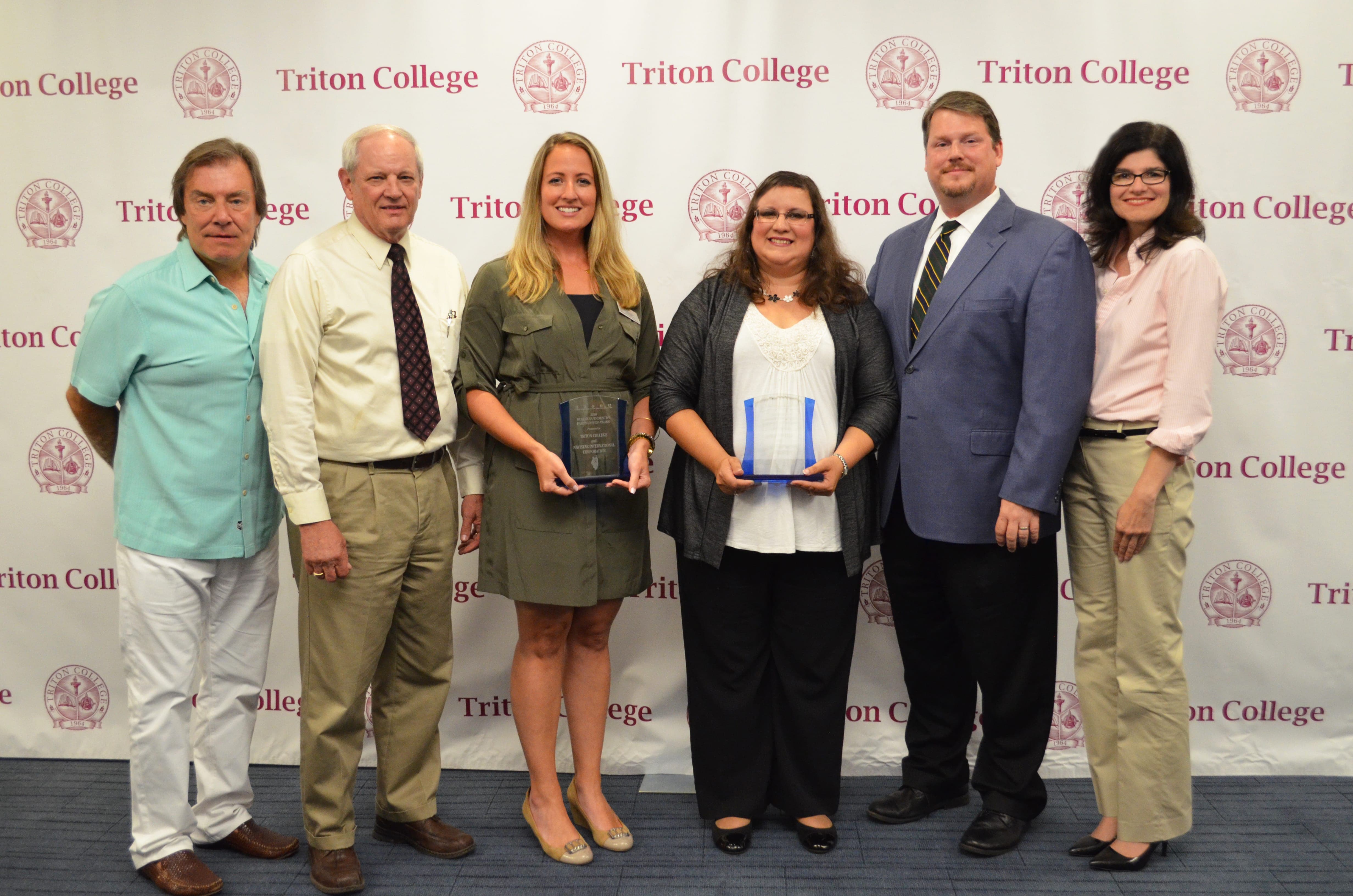 For an unprecedented second year in a row, Triton College has been awarded the Illinois Community College Trustee Association's "Business/Industry Partnership Award." Triton received the award during the ICCTA's annual awards luncheon in Springfield in June 2016, which recognized the school's successful workforce-training alliance with Navistar International Corporation. The Triton/Navistar partnership was selected for the award from among 40 nominations statewide.
For more than 15 years, Lisle, Illinois-based Navistar (#281 on the Fortune 500) and Triton's School of Continuing Education have aligned to provide over 3,000 hours of training to Navistar employees. The partnership kicked into high gear following a 2009 grant from the American Reinvestment and Recovery Act allowing Triton to assist Navistar in training welders, carpenters, sheet metal workers and millwrights through a program designed in conjunction with employee unions.
Most recently, Triton helped Navistar design a new experimental mechanic position, developing a 1,000-hour, 14-month training program customized to meet Navistar's global workforce demands.
"The depth and breadth of Triton's instruction would be hard to find anywhere outside the network of Illinois' community colleges," says Navistar President and CEO Troy Clarke.