NFPA FAMTEN Training Hub
Outstanding Programs & Services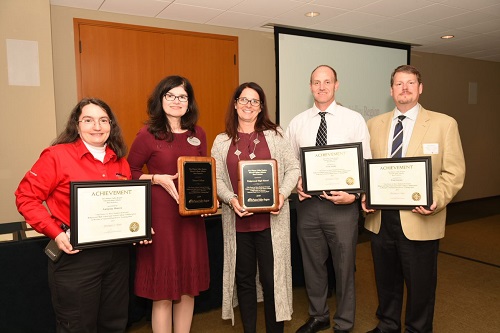 Triton received the 2019 Best Practices Award from the Des Plaines Valley Region School/College Alliance for the submission entitled: "The Power to Move Students Forward: a High School/College Collaboration to Become a National Fluid Power Training Hub."
Triton was designated as a Fluid Power and Applied Mechatronics Training and Employment Network (FAMTEN) training hub by the National Fluid Power Association in 2019. As a FAMTEN training hub, Triton leverages its strong fluid power curriculum to create connections between local industry partners and schools, including Ridgewood High School. The partnership also fosters the creation of new curricula and provides training that meets the needs of local fluid power manufacturing employers, putting students a path to career success.
Through the partnership, Triton will host 'action challenge' competitions, bringing teams of middle school students together to solve design challenges using hydraulic and pneumatic power. Triton also partners with a number of manufacturers including Deltrol Fluid Products, QCC, Bimba/IMI Precision Engineering, Sunsource to host the events.
Triton College's Engineering Technology Program offers associate degree paths in mechatronics and robotics as well as several certificate program options. The program includes fluid power courses covering the principles of fluid power involving pneumatics and hydraulics.