Automotive Technology Program
Outstanding Programs & Services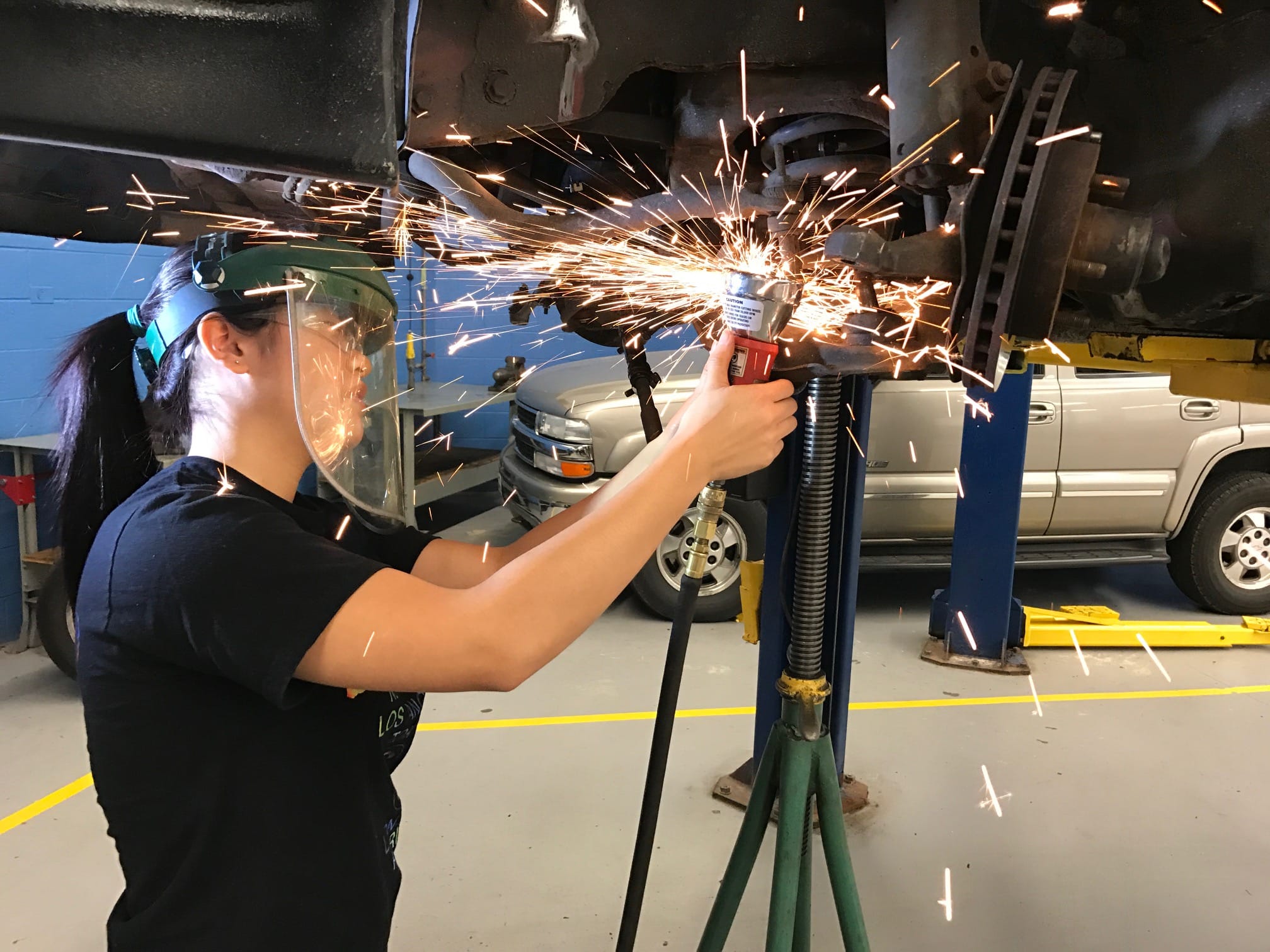 Triton's Automotive Program offers multiple associate degree options for students, including the popular Automotive Technology Degree. Students can also quickly upgrade their skills thanks to our two-semester certificate programs – focusing on transmission repair, engine performance or brakes.
Certified by the National Institute for Automotive Service Excellence and accredited by the National Automotive Technician Education Foundation (NATEF) – Triton's Automotive Program strives to stay current with new technology and industry standards, ensuring graduates are prepared to succeed in the workforce when they leave Triton.
Students can also take advantage partnership programs with General Motors or Honda Acura. Area dealerships sponsor individual students in those respective programs, allowing them to 'earn while they learn.' Students enrolled in those programs report to work in the service departments of their sponsoring partner in addition to attending classes at Triton.
According to the Bureau of Labor Statistics, there are more than 60,000 automotive technicians currently employed in Illinois, earning an annual median salary of more than $40,000. By 2024, the number of jobs in the industry is expected to grow by five percent.
For more information about the Automotive Technology Program, call (708) 456-0300, Ext. 3456, or click here.