STEM Fair
Outstanding Programs & Services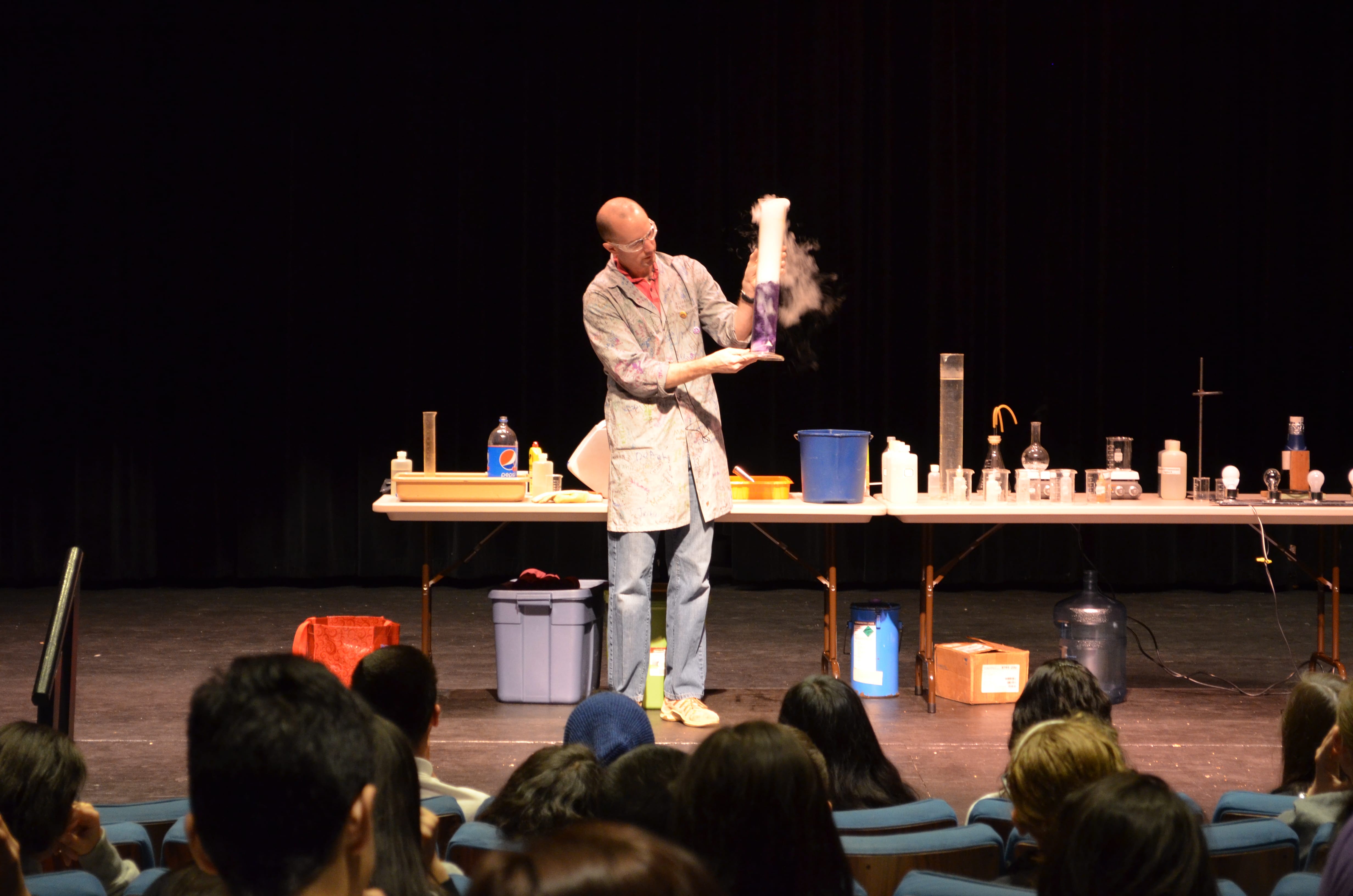 The best compliment Triton's Dean of Arts and Sciences Kevin Li received about the 2016 STEM Fair came in an email from a middle school teacher days after the event. It explained how playground chatter was still dominated by students raving about how much they enjoyed their experience at Triton.
"We definitely knew we achieved our objective," Li said.
That objective, of course, was to spark the interest of middle school students in the STEM fields of science, technology, engineering and mathematics. About 180 students from 12 middle schools located throughout Triton's district attended the annual STEM Fair in April 2016. Highlights of the busy day included a bridge building competition in which students tapped into architectural and engineering principles.
"We learned how to be able to create structures using only a limited amount of resources," said Jacob Spyt, a sixth grader at Rhodes Elementary school in River Grove.
New to this year's fair was the STEM in Soccer station, which helped students understand Newton's second law of motion. Joyfully, and at times competitively kicking balls into the goal proved an effective tool in demonstrating the formula of mass times acceleration.