Continuing Education Registration Form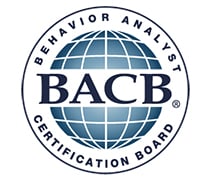 The Registered Behavior Technician training is for educators, parents or other professionals who would like to learn evidence-based Applied Behavior Analysis (ABA) principles and strategies for helping clients or family members with developmental behavior challenges. Individuals looking to work as special education teachers, childcare administrators, reading specialists, occupational therapists, school psychologists, or speech-language pathologists would benefit from completing the training.
RBTs provide behavioral interventions in home, community, and school settings and use interventions to teach communication, social, and daily living skills and reduce problematic behaviors. They provide (ABA) interventions that encourage socially acceptable replacement behaviors so clients can build and improve upon their communication, social interaction, and problem solving skills.
RBTs introduce the chosen behavioral interventions in clients' home or school life and assist analysts with conducting behavior reduction, nurturing social skills, creating session notes, collecting progress data, and training clients' caregivers.
This training program is based on the Registered Behavior Technician Task List and is designed to meet the 40-hour training requirement for the RBT credential. The program is offered independent of the BACB.
Employment Opportunities:
Hospital administrators and staff
Nursing supervisors or specials needs staff
Home health aides
Case managers
Emergency response teams
Hospice staff and supervisors
Substitute teachers
Day care supervisors and staff
Educational Requirements
High school diploma or equivalent
Students will be required to complete a background check
Students will be required to purchase access to online modules through BDS (Behavior Development Solutions) $199.00 in addition to the textbook, Principles of Applied Behavior Analysis for Behavior Technicians & Other Practitioners (RBT Text), 2nd Edition
Spring 2024
HTH E36 301
February 5 to April 17, 2024
ONLINE - 60 hours, student must complete online modules

NOTE: Students are required to sign in on Wednesday evenings from 8:00 p.m. to 10:00 p.m. and attend LIVE lecture.

Tuition: $512.00 *
* = Additional college registration and technology fees may apply.

For more information, please call (708) 456-0300, X-3709.