Center for Health Care Professionals
We thank you for your interest in the School of Continuing Education (SCE). Limited team members are working on campus to meet your needs.
To practice social distancing, we are limiting the number of people in our office at one time. If you would like to speak with someone, please call (708) 456-0300, Ext. 3500, and we would be happy to assist you. You can also email us at askce@triton.edu.
Continuing Education Registration Form
The Center for Health Professionals develops and offers quality continuing education programs for healthcare providers and those interested in pursuing an entry-level position in healthcare or upgrading existing skill sets. Our fast track certificate programs will update your professional knowledge and skills for a rewarding career as a healthcare professional. Program content is developed in order to reflect standards held by professional organizations, advisory committees and healthcare agencies.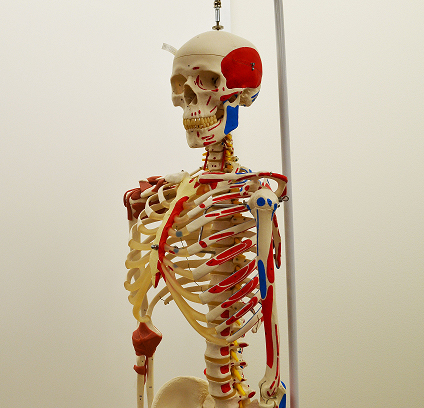 The Center for Health Professionals is a part of the School of Continuing Education and is interested in co-sponsoring seminars and workshops with other organizations. The center will partner with interested healthcare organizations to offer corporate educational training.
Triton College offers a variety of Online Courses that students can take entirely over the Internet. All of our courses include expert instructors, many of whom are nationally known authors. Our online courses are affordable, fun, fast, convenient and geared just for you.
CLICK HERE to learn about Triton College's Career Services Center and how it can help you with career planning and job search strategies.
If you are unemployed, CLICK HERE to see if you qualify for financial assistance.
---
CHP Programs
Click HERE for Upcoming Information Session Dates for CHP programs
Certificate Programs
Certified Computed Tomography Technologist (Online)
CPR for Healthcare Providers
Dialysis Technician
Intravenous Therapy
Medical Scribe (Online)
Medical Terminology for Bilingual Healthcare Providers
Optician
Physical Therapy & Sports Medicine Aide
Professional Medical Auditor
Veterinary Assistant
Stackable Certificate Programs
Patient Care Technician
Rehabilitation Aide
Emergency Medical Technician
Nursing Programs
CNA Instructor Course for RNs
RN Re-entry Update Course
Continuing Education Registration Form
Refund Policy: One hundred percent refund up to 3 business days (9AM - 5PM) prior to the start of class. No refunds will be granted after this time. No-shows do NOT constitute cancellation.
NOTE: Times, dates and costs listed are subject to change. All tuition fees are subject to revision by the Triton College Board of Trustees without prior notice.
---
Information Sessions
UPDATE: This year we will be having virtual information sessions via Zoom which is an online meeting platform that will allow students to attend virtually but clicking a link. During the session we will review information for the program and questions will be answered. We will NOT be holding information sessions on campus. Once you register for a session, you will be emailed a Zoom link along with a meeting ID and a password.
No sessions scheduled at this time
Register for
Information Session
---
Upcoming Events
No Scheduled Events
---
CHP Job Board
The Center for Health Professionals receives job notifications for employment opportunities. The CECHP Job Board will be updated monthly with positions relating to our certificate programs.
NOTE: The CECHP Job Board is not to be used as the only reliable search for employment listings.
---
CHP Testimonials
Hear what our students have to say about our CHP programs
---
Contact Information
Continuing Education Center for Health Professionals
Triton College
2000 Fifth Ave., Room A-201
River Grove, Ill. 60171
askce@triton.edu