College Readiness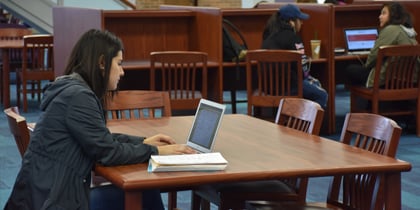 ---
COL 102 - FAQs
What are the benefits to COL102?
Do I have to take COL102?
Can I take this class even if I am not identified?
What is Triton's policy on mandatory enrollment in COL 102?
When did the new policy become effective?
How do I know if I need to enroll in COL 102?
Can I register for COL102 even if I am not required to?
How does the placement in COL 102 impact my success at Triton?
Does this class count toward my degree?
Does this course transfer?
Will I need to retake COL102 if I have passed it but put on academic probation again?
---
Placement Review Resources
The ACCUPLACER Placement Test review materials listed below includes information about key concepts contained in the ACCUPLACER Reading, Writing and Math tests. After you complete a review of the concepts you can take a practice test and get feedback about your testing knowledge.
Remember, the ACCUPLACER placement test is designed to determine your skill level for college-level reading, writing and math. Taking the test doesn't mean that you've 'passed' reading, writing, or math, but your score indicates you can enroll in certain Triton courses. The score you receive will help determine which courses you should take so it's important for you to take the test seriously.
After you've completed the test your counselor can help you make appropriate course selections.
Need more information about the placement test? Find out more at Placement Testing or call (708) 456-0300, Ext. 3252.
---
Resources for Students
The College Readiness Courses:
A college readiness course is a college class that prepares you for college-level study but does not award credit toward your degree. Courses include:
MAT 065: FOUNDATIONS OF ALGEBRA
MAT 085: ALGEBRA II
RHT 090: COLLEGE READING AND WRITING
---
Contact Information
Arts and Sciences
(708) 456-0300 Ext. 3529
asdeansoffice@triton.edu