Health, Sport & Exercise Science Department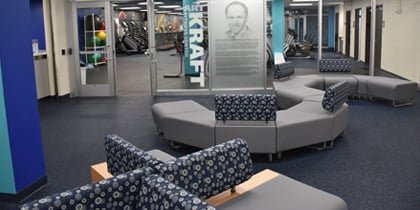 Triton's Health, Sport and Exercise Science Department offers a program that is as diverse as Triton's student body. Students who want to major in Physical Education, Health or Exercise Science, want to be involved in sports or are simply interested in keeping fit can choose from a variety of transferable credit courses/concentrations. The schedule shown below is provided as guidance to students seeking the Associate in Science degree.
Degrees
Certificates
Courses
Fall 2023
Health, Sport & Exercise Science Brochure
Concordia University 3+1 Bachelor of Arts Degree in Sports and Recreation Management Brochure
Pre-Nutrition/Dietetics Brochure
Personal Trainer Certificate Brochure
---
Fitness Center
Triton's Fitness Center can be used through a class (PED 106) and features a variety of weight machines, a free weight room and cardio equipment including treadmills, elliptical trainers and stationary bikes.
The Fitness Center is staffed with with knowledgeable instructors and a helpful support team, including personal trainers that can assist you with equipment or answer any fitness related questions.
Hours vary throughout the year, but generally open six days a week.
Call 708-456-0300, Ext. 3825 for additional information.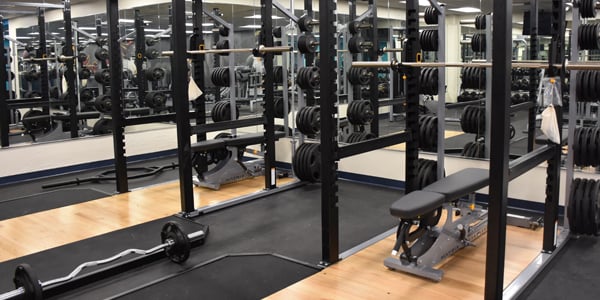 ---
Contact Information
Dr. Julianne Murphy, Ph.D.
Department Chair
Office: R-202I
(708) 456-0300, Ext. 3087
juliannemurphy@triton.edu