English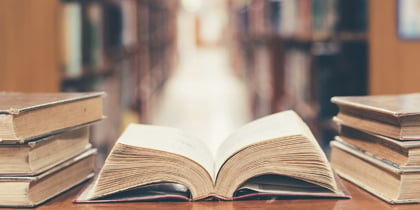 Dedicated to helping our students improve their reading and writing skills, critical thinking, creativity and appreciation and understanding of poetry, drama and fiction.
Degrees
• English & Rhetoric Degree (Associate in Arts - U224A21)
Courses
• Literature Courses
• Rhetoric & Composition Courses
---
College Readiness
In addition to accredited courses in Literature and in Composition and Rhetoric, the Department of English at Triton College helps students achieve academic success by developing or enhancing basic skill proficiencies in the areas of reading and writing through College Readiness courses.
Triton College also works in conjunction with the State of Illinois and in-district high schools to offer Transitional English. Faculty from local high schools and the English Department collaborated to develop and offer Transitional English in pursuit of increasing the number of college-ready students. Qualified students at select high schools are able to enroll in Transitional English where they can bolster their reading, writing and critical thinking skills.
---
Contact Information