Accounting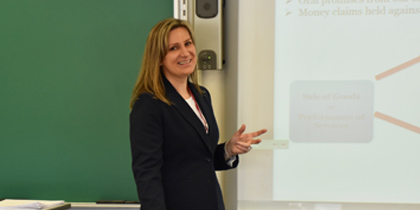 School of Business Landing Page
Seeking an Accounting Degree at Triton College offers you many choices such as continuing your studies at one of the many colleges or universities in the Chicago area or entering the workforce with a general understanding of accounting.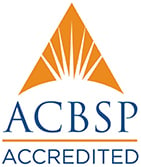 In today's economy, accountants and the theoretical principles they use in their work are critical to any industry and business. Economists, investors, business executives, labor leaders, bankers, and government officials all rely upon financial statements and other reports to summarize and interpret the multitude of financial transactions. The accounting program will provide the minimum accounting requirements needed to enter the accounting profession as an accounting clerk or junior member of an accounting staff. The program emphasizes the use of personal computers along with the manual procedures of accounting. Many of the courses can be completed via distance learning.
At Triton College, students can earn a certificate in bookkeeping, accounting, and auditing. With a certificate, they'll be qualified to obtain employment as a clerk, where they'll record financial transactions, update statements, and check financial records for accuracy. Students can also elect to transfer to four-year institutions. Since four-year schools differ greatly in their requirements, students should select courses from the general education requirements and electives list that will best fit the program of the school to which they intend to transfer. Upon completion of a bachelor's degree, graduates can find career opportunities for professional accountants including public accountant, auditor, tax specialist, management consultant, Internal Revenue Service agent, financial analyst, credit analyst, cost accountant and budget analyst. Job opportunities exist in public accounting firms, manufacturing companies, financial institutions, insurance companies, service organizations, non- profit organizations and governmental entities.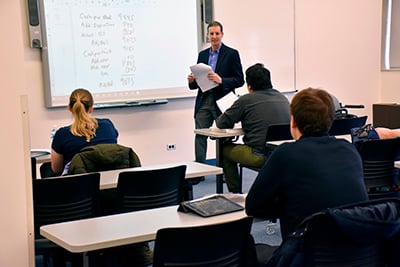 According to the 2019 3rd Quarter report of most in demand job postings by occupational groups in Cook County, management, IT, office & admin, sales are the top tiered openings. Jobs such as accountants, financial analysis and auditors, CPA's and people who can put together financial analysis and business forecasts will remain in high demand. Employment of accountants and auditors is expected to grow by 6 percent between 2018 and 2028, which is faster than average. According to a salary survey conducted by the Bureau of Labor Statistics, bachelor's degree candidates in accounting earned a median annual wage of $70,500 in May 2018.
Degrees
Certificates
Courses
Accreditation
Accreditation Council for Business Schools and Programs
Curriculum/Plan of Study
C206A, C306A
Program Affiliations
Business/Management/Finance
---
Contact Information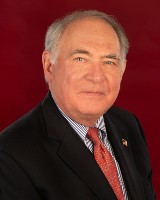 Dr. William M. Griffin
Department Chair
Office: F-214F
(708) 456-0300, Ext. 3579
williamgriffin@triton.edu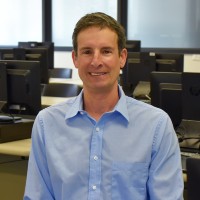 Geoff Hiller
Tenured Faculty
Office: F-214B
(708) 456-0300, Ext. 3335
geoffhiller@triton.edu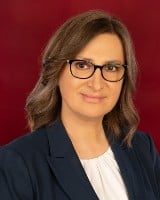 Justyna Kohtz
Tenured Faculty
Office: F-214G
(708) 456-0300, Ext. 3978
justynakohtz@triton.edu