School of Business
Pursuing an Accounting/Business Degree or Paralegal Studies Certificate at Triton College offers you many choices such as continuing your studies at one of the many colleges and universities in the Chicago area or entering the workforce with a general understanding of business. Men and women with a business degree are highly sought after by many companies for their knowledge of business operations.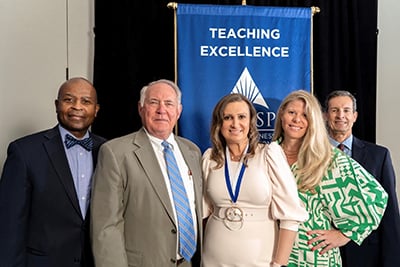 At Triton College we emphasize a team approach in our business courses that can help you succeed in the real business world.
Unlike other degrees that are available, which focus on one aspect of a business' operation, those who have degrees in business have the flexibility to make an impact in a number of different fields. Obtaining a business degree can help get you on the fast-track to a management position within an organization. When a company is looking to fill a management position, they are looking for someone who can not only focus of the specific tasks of their work group, but who can also take a "big picture" look at the company as a whole and see how the tasks that their work group completes contributes to the overall success of the company. Particularly important to the role of today's business managers is working in a collaborative and collegial environment.
---
Mission & Vision
Mission Statement
Through leveraging skills, experience, and quality teaching, Triton College School of Business develops diverse business students and professionals who make a positive impact on the international economy.
Vision Statement
Fostering students' success in their pursuit of educational and professional business goals.
---
Our Faculty
Dr. William M. Griffin
Geoff Hiller
Justyna Kohtz
Gretchen Reyes
Calvin Washington II
---
Contact Information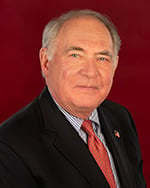 Dr. William M. Griffin
Department Chair
Office: F-214F
(708) 456-0300, Ext. 3579
williamgriffin@triton.edu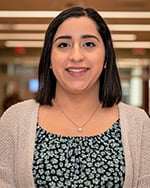 Suzanne Serrano
Academic Advisor
Office: B-141L
(708) 456-0300, Ext. 3034
suzanneserrano@triton.edu

Joanna Oleksiak
Office Assistant
Office: F-214
(708) 456-0300, Ext. 3219
joannaoleksiak@triton.edu
---
Accreditation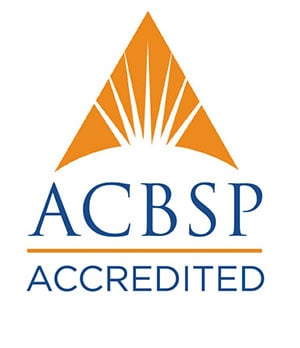 In spring 2019 Triton College School of Business received accreditation from the Accreditation Council for Business Schools and Programs (ACBSP), joining only a handful of community colleges in Illinois with the distinction.
The following programs have been accredited by the ACBSP:
Founded in 1988, the Accreditation Council for Business Schools and Programs is a global business education accrediting body and the first organization to offer accreditation to all levels of collegiate business educational degree programs around the world.
"ACBSP will provide us an external input to help the School of Business continue to be the best that we can be for our students, and continue to provide them excellent programs and services," said Dr. William M. Griffin, Professor of Business at Triton College. "Their insight will help us to become more efficient, improve operations and ensure we are taking the necessary steps to be among the top echelon of business programs."
---
Degrees & Certificates
Degrees
Certificates
Courses
Curriculum/Plan of Study
U230A06, C206B, C306B, C206J, C306F, C406D, C307D, C407K, C407D, C306K
Program Affiliations
Accounting/Finance/Human Resource/Entrepreneurial Studies
---
News & Current Events
Spring 2023
The Quality Assurance report prepared by the Triton College School of Business has been accepted by the ACBSP Associate Degree Board of Commissioners.
Click HERE for more information.

New Cannabis Dispensary Certificate starts in Fall 2023!
Click HERE for more information.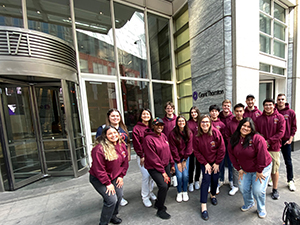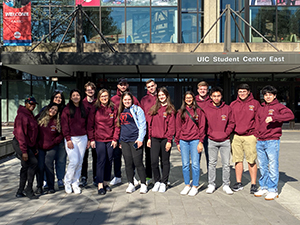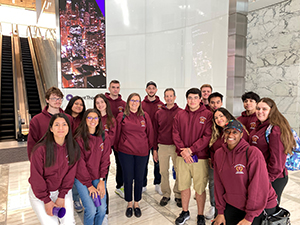 Spring 2023 - Accounting Club Field Trip
On April 14th, members of the Triton College Accounting Club visited University of Illinois at Chicago and Grand Thornton accounting firm downtown Chicago.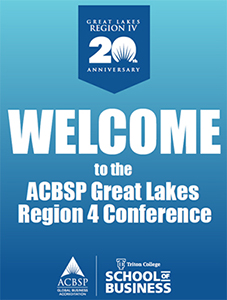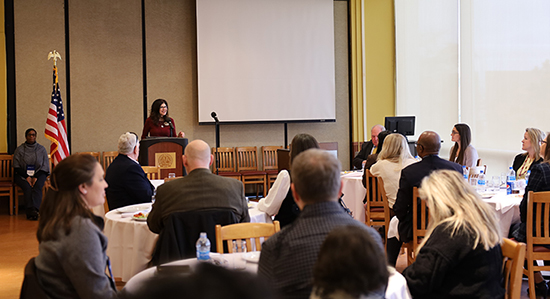 On November 17-18, 2022 Triton College School of Business hosted ACBSP Great Lakes Region 4 Conference.
Conference Theme: Celebrating Collaborative Alliances: Stronger Together.
Keynote Speaker: Christine Ieuter, Chief Financial Officer of Go2Logistics. Representatives from the following 6 states were in attendance: Illinois, Indiana, Minnesota, Michigan, Ohio, and Wisconsin.
Spring 2022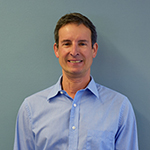 Accounting instructor Geoff Hiller gets elected for the Secretary of the ACBSP Great Lakes Region 4 position.
New Supply Chain Management Certificate starts in Fall 2022
Click HERE for more information

Fall 2021 - Triton College School of Business reaches the new articulation agreement with Dominican University
Triton students are now able to transfer their Associate in Applied Science in Accounting/Finance Degree and apply it toward the Bachelor of Business Administration in Accounting at Dominican University.
Click HERE for more information.

New Paralegal Studies Certificate program starts in Spring 2022
Click HERE for more information
Click HERE for a list of Legal Advisory Committee Members

Starting Fall 2021 Triton College School of Business launches new Social Media Digital Marketing Certificate program
Click HERE for more information
---
Press Releases
---
---
Department Highlights
---
Executive Series
The Executive Series is an annual event organized by Triton College School of Business that feature inspiring guest speakers working in the business industry, who share their success stories as well as provide tips on how to compete in the global workforce.
The Executive Series is intended to inspire and encourage students to think about academic and career paths that can help prepare them to compete in the global workforce.
---
Accounting Club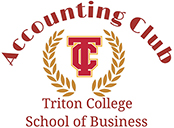 Membership in the Triton College Accounting Club is open to all Triton Students who have an interest in learning more about the profession of accounting and field of business. Our meetings assist our members with employment skills such as resume writing, interview skills and internship opportunities. The members participate in field trips to accounting and auditing departments of different types of businesses and fun activities.
Since Fall 2017, Prof. Justyna Kohtz has been serving as an advisor of the Triton College Accounting Club. The mission of the club is to educate the students beyond the classroom about accounting topics, opportunities, and the accounting profession. The club membership has grown to 46 members in the Fall 2019 semester.
Under Prof. Kohtz's leadership, various guests from professional organizations such as the Illinois CPA Society, the American Association of Government Accountants, and the Illinois Board of Examiners have visited the Accounting Club sessions. The club has also held LinkedIn and resume building workshops, presentations on transfer process to four-year colleges, and finding and securing accounting internship opportunities.
There have been field trips to the ILCPA Society and the Federal Reserve Bank in Chicago. Multiple Accounting Club members have been awarded the Mary T. Washington Wylie Scholarship.
The Accounting Club has also won the Program of the Year Award presented by the Triton College Student Association for the Jumpstart to Accounting event in April of 2018.
---
Kappa Beta Delta Honor Society

Kappa Beta Delta is the international honor society for associate degree business schools accredited by ACBSP, the Accreditation Council for Business Programs. ACBSP is present at more 1,000 campuses across the globe including over 160 associate degrees institutions. Kappa Beta is one of the benefits ACBSP accredited program can offer their students. Only institutions with ACBSP accredited business programs are eligible to establish a Kappa Beta Delta Chapter.
After receiving its accreditation from ACBSP in spring 2019 Triton College School of Business has opened its Kappa Beta Delta Chapter with Professor Gretchen Reyes as the advisor.
Students are eligible for lifetime membership based upon the following criteria:
They must rank in the upper 20% of students pursuing business degrees at the time of invitation to membership
They must have completed a minimum of 15 semester hours of credit, of which a minimum of six are in business subjects toward the degree program
They must have a minimum grade point of average of 3.0 on a 4.0 scale
As the highest national recognition an associate degree candidate in business can earn, it is appropriate to include KBD membership on a resume.
KBD members are eligible to apply for exclusive scholarships ranging from $500 to $1,000.
For more information of Kappa Beta Delta at Triton College please contact Professor Gretchen Reyes at gretchenreyes@triton.edu
Learn more about Kappa Beta Delta
---
Student Achievement
---
Assessment
Accounting & Business Course Success Report
Accounting Course Success:
Fall 2018 - Spring 2023
Accounting Course Withdrawal Rates:
Fall 2018 - Spring 2023
Business Course Success:
Fall 2018 - Spring 2023
Business Course Withdrawal Rates:
Fall 2018 - Spring 2023
---
Memberships and Affiliations
Accreditation Council for Business Schools and Programs (ACBSP)
American Bar Association (ABA)
American Accounting Association (AAA)
American Institute of Certified Public Accountants (AICPA)
American Management Association (AMA)
American Marketing Association (AMA)
American Association for Paralegal Education (AAfPE)
International Association of Administrative Professionals (IAAP)
Council of Supply Chain Management Professionals (CSCMP)
Illinois Paralegal Association (IPA)
Society for Human Resource Management (SHRM)
---
Advisory Committees