Fire Science
Fire Science Program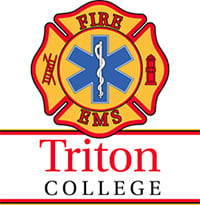 The Fire Science Program is designed for individuals pursuing a career in fire service and related fields. Some fire departments offer hiring, promotional and salary incentives to associate degree program graduates. This program is based on the curriculum recommended by the Fire Emergency Services Higher Education (FESHE) division of the United States Fire Administration (USFA).
Other areas of employment for Fire Science graduates include fire equipment sales and service, municipal fire protection, fire prevention inspection in industry and architectural firms, investigation for insurance companies and emergency medical services. Upon petition, students who have completed programs approved by the Illinois State Fire Marshall's Office will be granted equivalent credit toward an associate degree in Fire Science.
Courses from this program may transfer into Southern Illinois University at Carbondale's (SIUC) Bachelor of Science in Fire Service Management after review with a program advisor. In addition, courses from this program may transfer to other colleges and universities that allow students to transfer into a four-year program. For more information, contact the college or university in which you wish to transfer.
Program Mission Statement
We commit to providing quality Fire Science education and training for the community. Our program will strive for excellence, professionalism and dedication in all educational endeavors. As dedicated staff, we will continually find ways to enhance the educational services to the community that we serve. Our program will maintain alignment with the Triton College Mission Statement.
Degrees
Certificates
Courses
Additional Information
---
Contact Information
Program Chairperson
William Justiz, M.P.A., NRP
williamjustiz@triton.edu
Faculty Contact Information