Nursing Assistant
Nursing Assistant (NAS)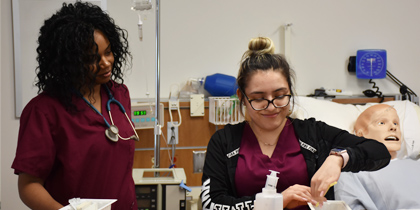 Designed to prepare nursing assistants to provide care in various health care settings under the direction of a registered nurse. The program includes development of fundamental nursing skills through lectures, laboratory activities and clinical experience. Students may also complete elective courses to gain knowledge and practical skills in ethical and legal responsibilities, medical terminology, venipuncture and electrocardiography.
Complete the MANDATORY application for Triton College
In addition to fulfilling the selective admission health program requirements, candidates must complete the following general admission requirements: complete a Triton College application, submit applicable transcripts, take placement exams or demonstrate course equivalency, and complete new student orientation.
Complete the MANDATORY Selective Admission Application for Nursing Assistant Career
Attendance at an information session is ENCOURAGED in order to apply for admission to this program. By attending an information session, you will learn what is expected of you as an applicant as well as the functionality of the program. Please register through our form below.
Nursing Assistant Program Information Session Registration
Upon successful completion of the Nurse Assistant Program requirements, the graduate receives a certificate and becomes eligible to take the Illinois Nurse Aide Test, which is required for certification by the Illinois Department of Public Health (IDPH). The program is approved by the Illinois Department of Public Health, 525 W. Jefferson St., Springfield, IL 62761, (217) 785-5133.
Certificates
Courses
---
Additional Information
---
Contact Information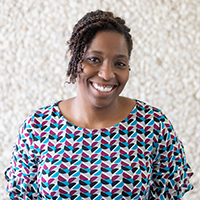 Dr. Natasha Gray
Program Chairperson
Office: H-200
(708) 456-0300, Ext. 3767
natashagray@triton.edu
Christopha Cox
Health Careers Information Specialist
Office: H-134
(708) 456-0300, Ext. 3474
christophacox@triton.edu

Cheryl Williams
Program Assistant
Office: H-101
(708) 456-0300, Ext. 3452
cherylwilliams@triton.edu